Some mostly accurate translations on some text snippets from the [nZk]001 (2013) booklet.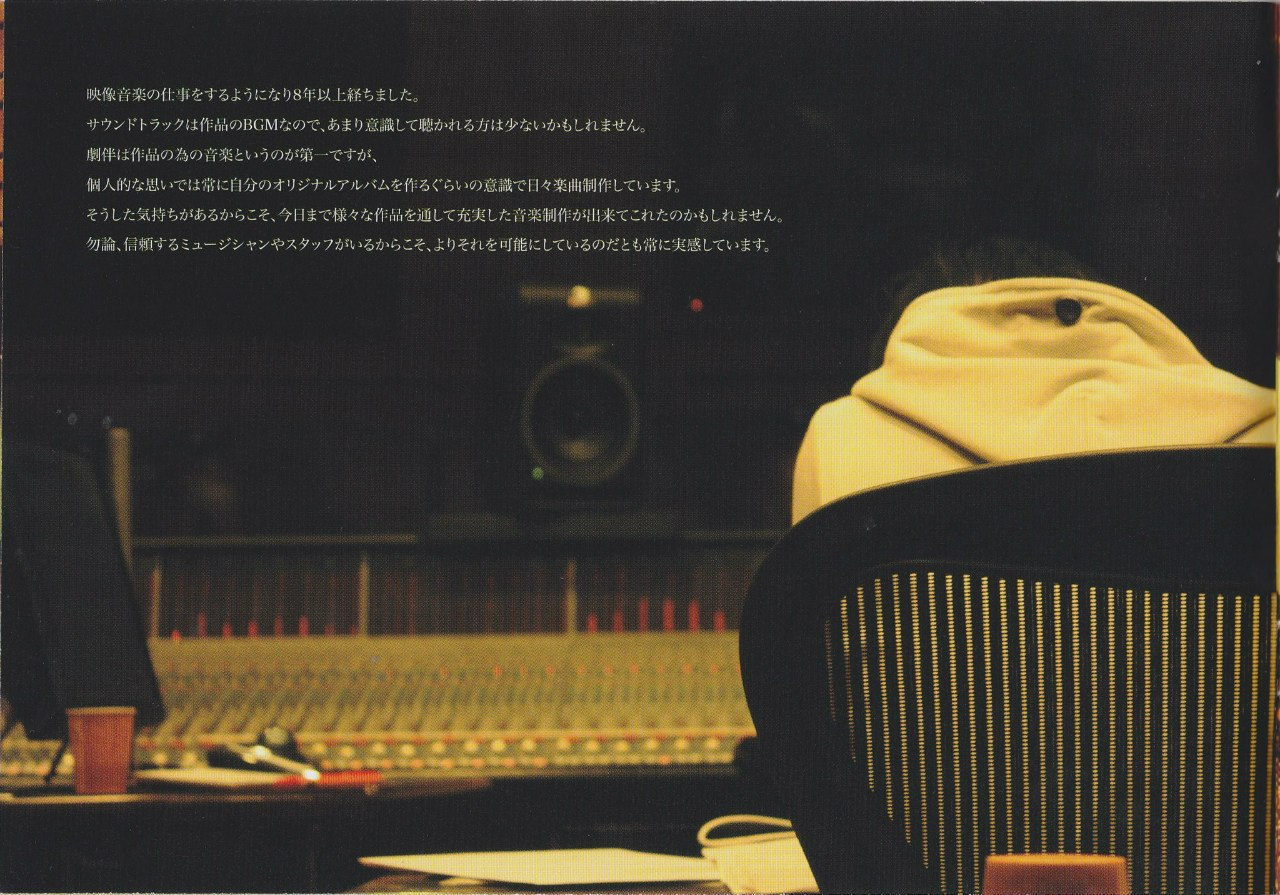 I've been doing soundtracks for over 8 years now. Although I first worked on dramas, my personal desire was to create my own album, working day and night to be creative. Of course, because there are real musicians (collaborators), and the staff who work on them (albums), it often brings out a feeling of it being "real".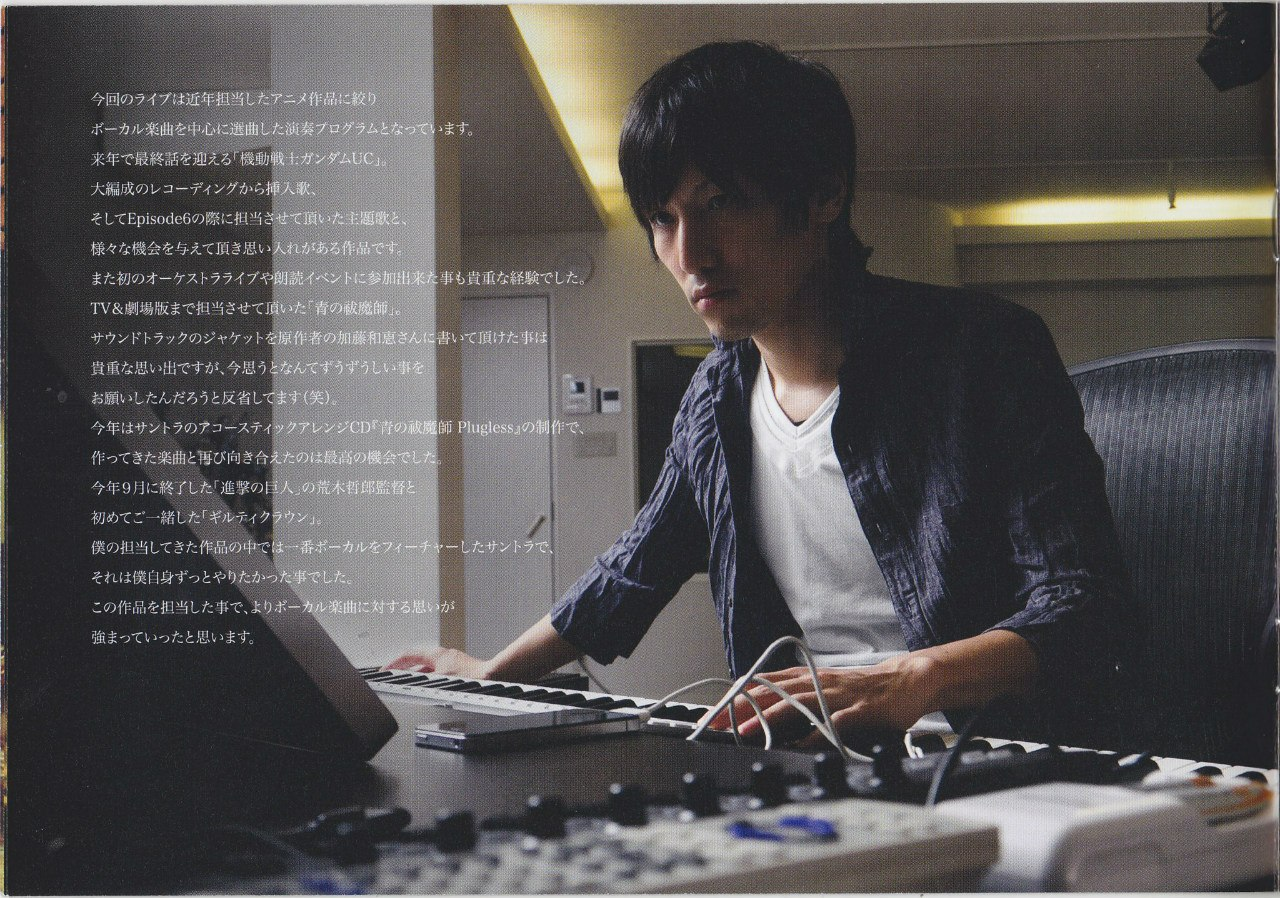 The setlist of the live is based on anime of recent years and vocal music. Next year I will do more music for "Mobile Suit Gundam UC". It had magnificent insert songs, as well as use of leitmotifs like in ep. 6.. it gave me an opportunity to offer great variety. For the first time I participated in a live orchestra & script reading event, which was a valuable experience. I was also responsible for the TV & film soundtrack of "Blue Exorcist", and the cover design by Kato gives me precious memories. I also made the arrange CD "Blue Exorcist Plugless" this year. In the end of September, there was the work "Shingeki no Kyojin" with Tetsuro Araki who I first worked with on "Guilty Crown". I accepted it, and vocal music best embodied the features of the soundtrack, something I always wanted to do. Because of it, I became more involved in vocal music.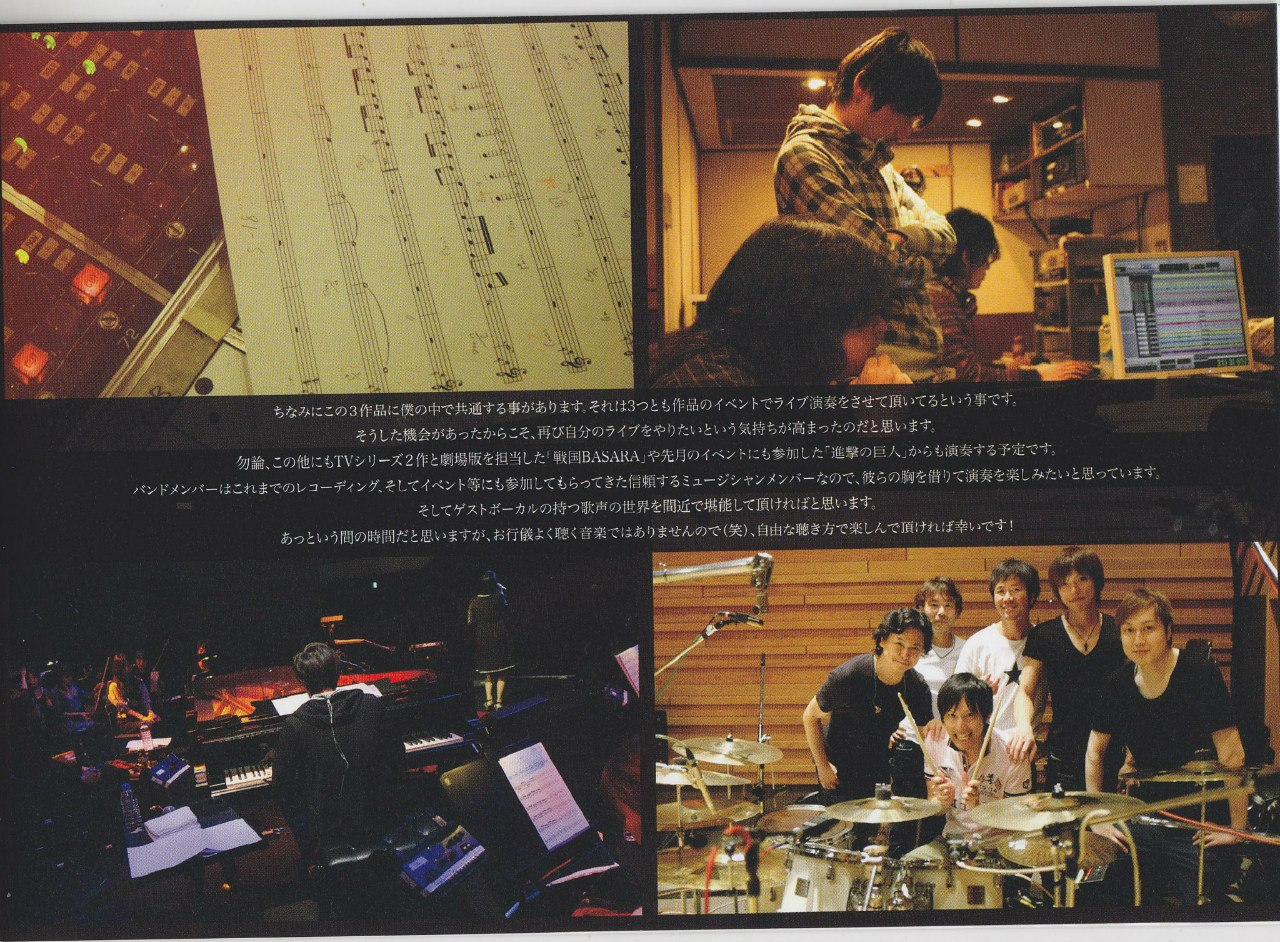 Incidentally, I also took part in live events for these three works. It is because of these opportunities that I was more determined to have my own concert. Of course, other works including Sengoku BASARA, influenced me further. Since the band members are also involved in the live among other people, I look forward to the performance. I also greatly appreciate the vocalists who offer their excellent performances. Because there's too little time for everyone to listen to all the albums, please enjoy the live!